News
Marma Polskie Folie has joined the fight against pandemic - we donate a special nonwoven fabric for surgical masks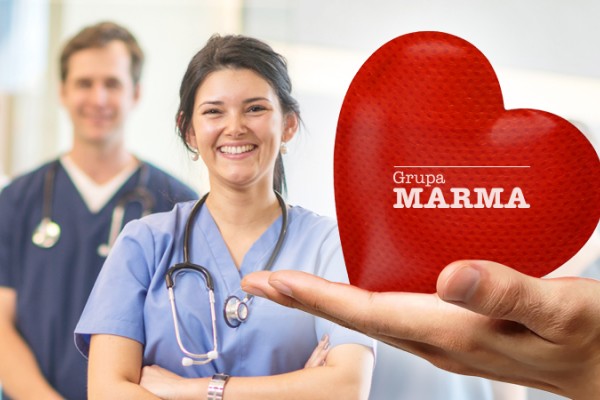 Friday, 2020-04-03
Special time requires special actions! Everyone who can help, should do it. Doctors, nurses, ward nurses, paramedics, firefighters, policemen - everyone is fighting for our health and life. And because on this front line there is a need for equipment and materials which we have - we decided to join those who help. We all know how scarce anti-virus masks are. Marma Polskie Folie is a producer of special non-woven fabric which can be used for their production. That is why we handed over a special batch of certified non-woven fabric to sew 100,000 masks. It went to the Regional Ambulance Station in Rzeszów, to the John Paul II's City Hospital in Rzeszów, to the Municipality of Nowa Dęba and to the Municipality of Ropczyce. It is a help for all those who are on the front line of the fight against coronavirus. We know how every form of help that can protect medical staff from infection counts.
Gold Medal of the Subcarpathian Construction Market for Ekran MPFort 2F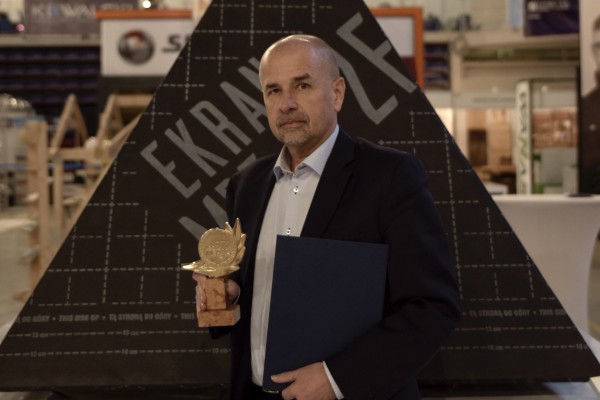 Monday, 2020-03-09
The premiere of Ekran MPFort 2F at the EXPO DOM Construction Fair in Rzeszów proved to be an unquestionable success. This new screen with extraordinary properties has been awarded by the Fair Jury with the Gold Medal of the Subcarpathian Construction Market "as a product characterized by innovation and improving the quality of life".

Now Ekran MPFort 2F will be able to reach those customers in Poland and in the world who expect uncompromising durability, the highest parameters of vapor permeability as well as energy savings provided by a well-insulated roof. This product is intended for customers who understand and appreciate the benefits that it brings as a combination of extraordinary mechanical strength and very high vapor permeability previously unattainable in such strong membranes. Our engineers and technologists have succeeded in what demanding roofers and investors have always dreamed of - says Mirosław Gawle - Director of Marma Polskie Folie.

During three days, the fair and Marma Polskie Folie's stand were visited by thousands of specialists, investors, roofers and individual customers building own houses. The display – quite non-standard, aroused great interest, and its main character Ekran MPFort 2F met with a very warm welcome and great interest from the customers, especially as the construction season will soon accelerate together with the beginning of the spring.
Let's meet in ESSEN! January 28-31, 2020
Wednesday, 2020-01-08
The gardening season is approaching inevitably, so it is time to present our offer at the leading IPM ESSEN fair in Germany. Eight large exhibition halls equipped with the state-of-the-art infrastructure, gallery and hall 1A will be a meeting place for over 1,500 exhibitors from almost 50 countries. Innovative products and services in the field of plants, floristry, technical installations and specialized equipment will be presented at the international trade fair. IPM ESSEN will also offer an accompanying program - conferences, competitions, shows. Marma Polskie Folie will show a comprehensive offer for farmers and gardeners at its stand, including new products that we are sure will meet with a real applause!

We have a number of free tickets for our partners and interested customers – do not hesitate to contact us!