About company
Our company are the people who make it!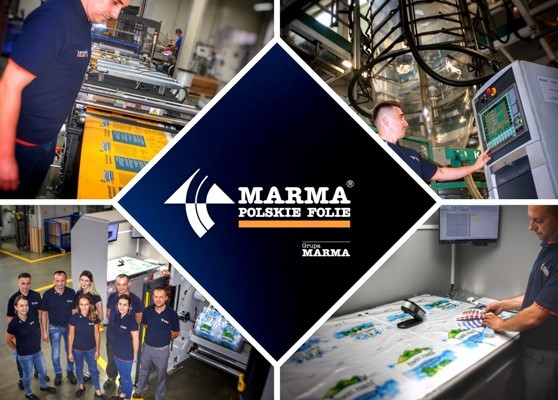 The company Marma is a team of over 1000 highly involved and well-qualified employees of different professions whose priority is to improve their skills participating in general and specialised courses. Ergonomical workplaces, safe and fast communication, comfort of a social zone means better effectiveness of work and bigger efficiency bringing decent profit to the company.
Offering good conditions of work, Marma attracts professionals which is of great importance considering increasing demand of assembly line service and technological regime. In order to live up to the expectations of customers concerning the quality of delivered films, the company chooses materials and accessories with great care together with their suppliers who in majority, belong to the top producers of chemical trade.